At the helm of the firm is Mike London, a seasoned journalist and strategic communications professional who has won national acclaim for his work.
London began his career as a journalist.
During his years at The Hartford Courant, he moved from reporter to assistant business editor to regional bureau chief.
He then was spokesman for New England's largest utility, developing and presenting company positions on television, radio, and in print.
He next served a Fortune 500 company as Director of Corporate Relations, responsible for all external and internal communications.
London is a member of the Society of Professional Journalists.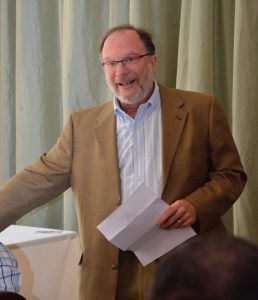 He received a Bronze Quill and two Merit Awards from the International Association of Business Communicators, three reporting awards from the Society of Professional Journalists, and was an Annual Report Conference finalist.  He has been active in Connecticut politics for many years.
He formed Michael J. London & Associates in 1990.