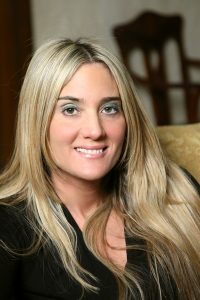 Media expert Karen Ali, an award-winning Connecticut journalist and public relations expert, joined the staff of Michael J. London & Associates in 2019 as Manager, Strategic Communications.
Ali has expertise in print, broadcast, and digital media, garnered throughout her 30 years in Connecticut media.
More recently, Ali's journalism expertise has been focused on helping organizations and businesses, leveraging media coverage as part of a public relations strategy.
For more than a decade she covered legal issues and high-profile trials for The News-Times in Danbury, now owned by Hearst Connecticut Media Group. While there, she was Sunday Editor and wrote an advice column.
Ali was a social media editor for the Connecticut Law Tribune, where she also was a reporter for more than a decade. She has freelanced as an editor and reporter for a variety of publications, including the Hartford Business Journal, AARP, the Republican-American in Waterbury, the New York Post, and many magazines, blogs, and trade journals. She has interviewed royalty, high-profile newsmakers, and celebrities.
A graduate of Columbia University's Graduate School of Journalism, Ali has a master's degree in broadcast journalism. At Columbia, she was a member of the Admissions Committee, which selected incoming graduate students. She received a bachelor of arts degree in journalism from the University of Connecticut in Storrs, where she first fell in love with journalism at the student news publication, The Daily Campus.
A lover of reading and writing, Ali is about to publish her first book, a non-fiction advice book.
Ali has received a variety of awards and honors including:
Multiple from The Society of Professional Journalists, Connecticut Chapter, including a first place for "general reporting series" on a quintuple homicide.
A Publick (cq) Occurrences Award from the New England Newspaper Association on a corruption case where she was lead reporter.
An award from the Connecticut Judicial Department, called the "First Amendment Award for Excellence in Judicial Reporting," for trial coverage of a landlord convicted of five deaths stemming from a tenant dispute.