Levison is an award-winning journalist and editor, and a director at Michael J. London & Associates.
Her experience in public relations is extensive. For six years she was the Director of Public Relations for Canada for the Israel Ministry of Tourism, based in the Israeli Consulate in Toronto. She handled every facet of communications for the government ministry, including media relations and liaising with the press,travel industry, clergy, government officials, corporate investors and public.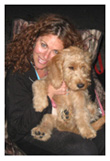 She wrote a regular travel column for a nationwide newspaper in Canada before relocating to the United States. Since her move, she has written regularly for the Connecticut Jewish Ledger and others publications in Connecticut, and worked as an editor at the Ledger for many years. Her feature story on the "S. S. St. Louis" won an Award of Excellence from the Society of Professional Journalists. Another story she wrote regarding the Holocaust received national attention and she was invited to lecture on it in several states.
Levison's first book, a true crime memoir entitled THE CRATE: A Story of War, a Murder, and Justice, has been named Outstanding First Nonfiction and a finalist in the 2018 International Book Awards. It also won a Gold Medal and received a 5-Star Award by Readers Favorite. Check out www.debbielevison.com.
Levison has been involved with countless charitable projects and volunteers throughout the community. She has chaired and sat on dozens of local committees.
Her successful organization of a recent community-wide charitable event earned her the prestigious A. O. Samuels Young Leadership Award.
Since joining Michael J. London & Associates, she has routinely placed clients in media, nationally and regionally.
Deborah Levison
P 203.261.1549
C 203.258.5250